International Liberty
When making the case against socialism, I've pointed out how that coercive ideology is an evil and immoralfailure.
But maybe the best argument is contained in this very short video that was shared by a group of Tory activists in the United Kingdom.
Ms. Badenoch is now a member of the United Kingdom's Parliament, and she was describing what it was like to grow up in Nigeria, a country where capitalism was not allowed to flourish.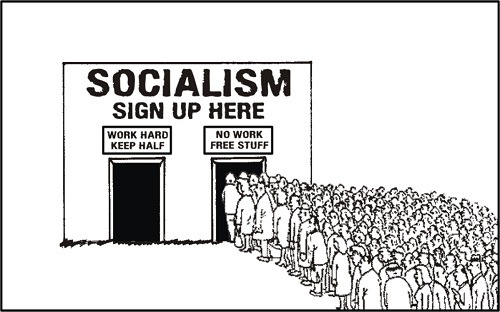 Given the upside-down incentive system created by socialism, it's no surprise that she endured hardship.
And while her story is just an anecdote, there is overwhelming evidence that nations with more economic liberty generate much better outcomes for ordinary people.
If you're interested in learning more Ms. Badenoch, the U.K.-based Daily Mailprofiled her back in 2017.
Kemi Badenoch is black; although British-born, she was raised in Nigeria by African parents…
View original post 468 more words