International Liberty
Continuing with an unfortunate tradition, here's our eighth weekend collection of satire about the mix of public policy and coronavirus.
We'll start with one of Remy's Reason videos, which are always worth watching.
I wrote last year about superior education outcomes for home-schooled kids.
Apparently there are other benefits to being away from government schools.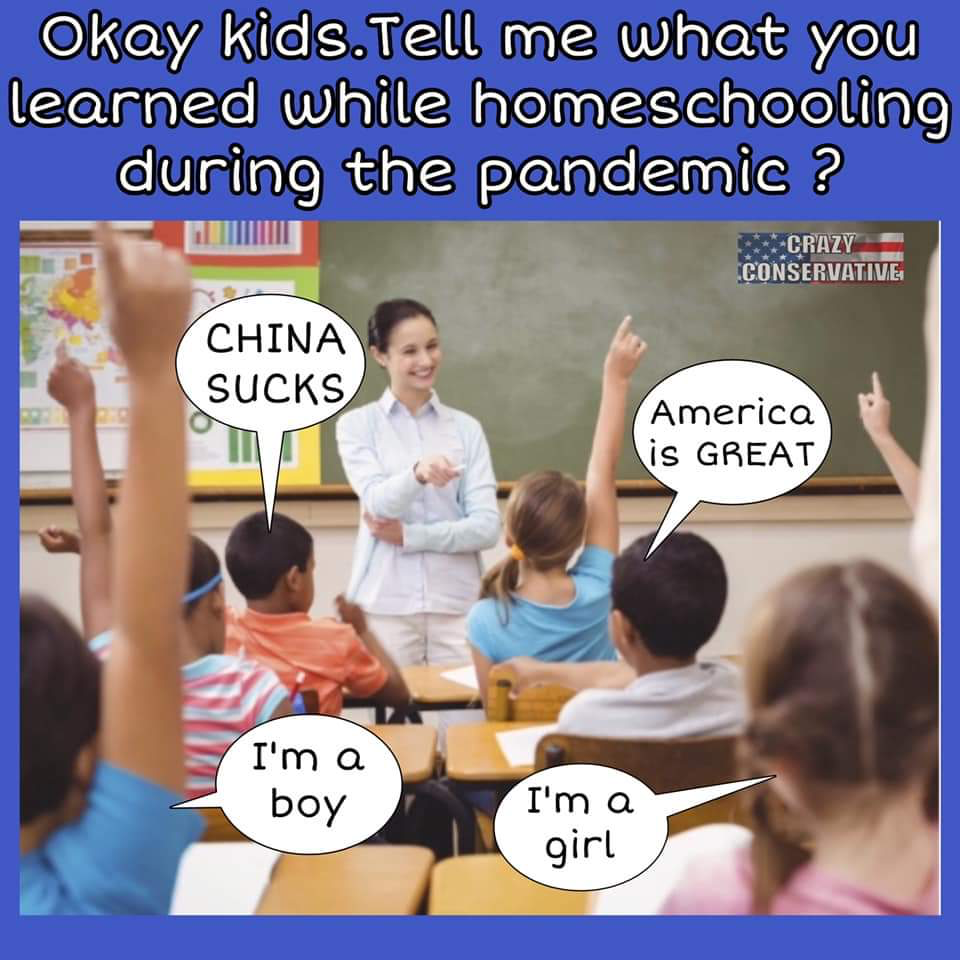 Since we're on the topic of education, America's top satire site, Babylon Bee, reports that teachers in government school actually want an end to the lockdown.
Teachers at government schools have raised their concerns that the recent closure of their institutions will have a damaging effect on students. …"We must reopen as soon as possible — before they regain their ability to have independent thoughts," said New York 4th-grade teacher Ms. Jenny Mudd. "…we have to do our part to prevent the spread of the virus, but we must also prevent the spread…
View original post 485 more words