International Liberty
Despite the fact that Social Security is an ever-increasing fiscal burden with a 75-year cash-flow deficit of nearly $45 trillion, many politicians in Washington have been trying to buy votes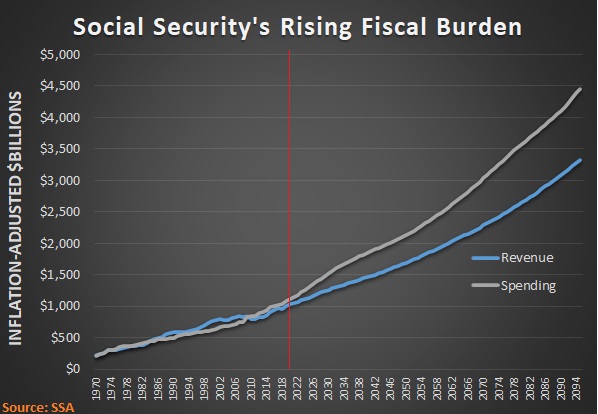 with proposals to expand the program (Barack Obama, Hillary Clinton, Bernie Sanders, Elizabeth Warren, etc).
A new working paper from the European Central Bank gives us some insights on what will happen if they succeed.
Authored by Daniel Baksa, Zsuzsa Munkacsi, and Carolin Nerlich, the study look at the long-run impact of related policies in Europe, using Germany and Slovakia as examples.
Here's their description of the study.
In view of the adverse macroeconomic and fiscal implications of ageing, many European countries have implemented significant pension reforms… More recently, however, the reform progress has stalled, and despite an unchanged demographic outlook, several European countries reversed, or plan to do so, parts of their previously adopted…
View original post 971 more words