International Liberty
Assuming the Democrats also win the Senate along with the White House, we may be poised to take a big leap in the direction of bigger government and more statism (which is why I explained a Clinton victory in 2016 would not have been the worst possible outcome).
As such, we may as well enjoy some laughs about our potential socialist future.
We'll start with a creative reinterpretation of a scene from King of the Hill.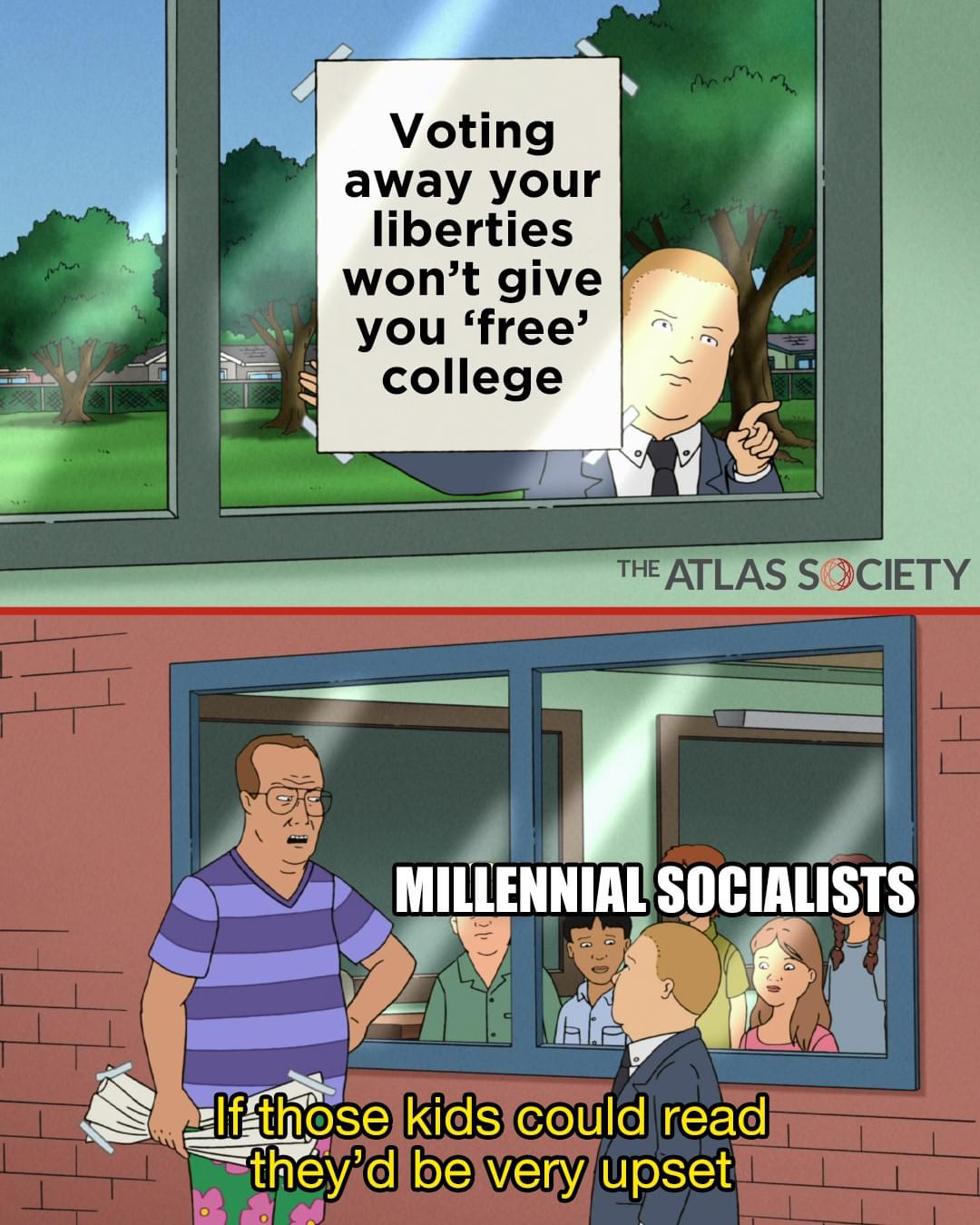 Looks like we'll have to figure out other ways of rescuing young people from socialism.
Here's a clever tweet from @ClassicLiberal.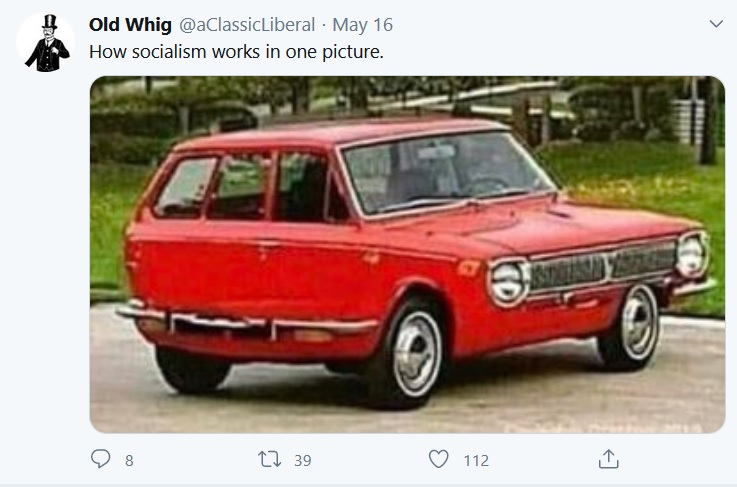 Having visited Moscow shortly after the collapse of the Soviet Union, I can assure you that socialist economies do a terrible job of producing goods that consumers actually value.
I've written many times about people on the left not understanding the real definition of socialism (government ownership, central planning
View original post 100 more words