International Liberty
When looking at which nations have the best economic policy, the best options are the Fraser Institute's Economic Freedom of the World and the Heritage Foundation's Index of Economic Freedom.
But I also look forward to other measures, including the annual competitiveness ranking from the Swiss-based IMD business school, which was just released this month.
We'll start with a look at the top nations. Singapore remains the most competitive nation, while Denmark made a big jump to #2, and Switzerland climbed a notch to #3.
The United States, which was 3rd last year, dropped to #10.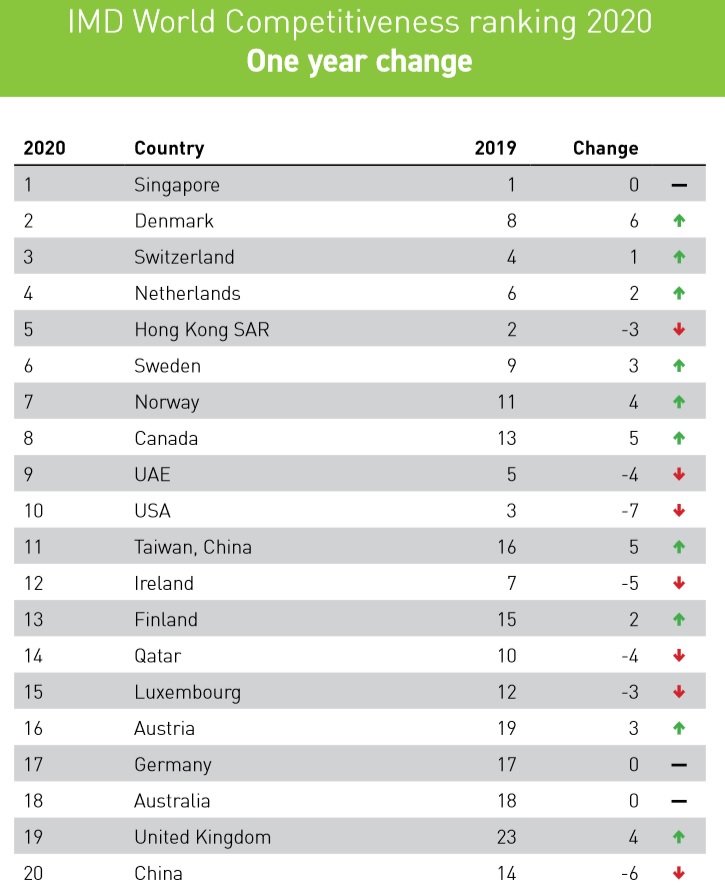 Only 63 nations are part of the survey, and no sentient being should be surprised about Venezuela being in that final spot. Nor should there be much surprise that Argentina is next-to-last.
Here are some highlights from the accompanying article.
The annual rankings, now in their 32nd year, have been…
View original post 699 more words