International Liberty
In early 2019, I released this video summarizing some of the evidence for free trade.
The bad news is that I must not be very persuasive. Trump continued with protectionist policy.
The good news is that we now have more evidence against that form of government intervention.
But first, I'm going to start with a bit of theory. Here's a chart from the Council of Foreign Relations showing the relationship between prosperity and trade balances.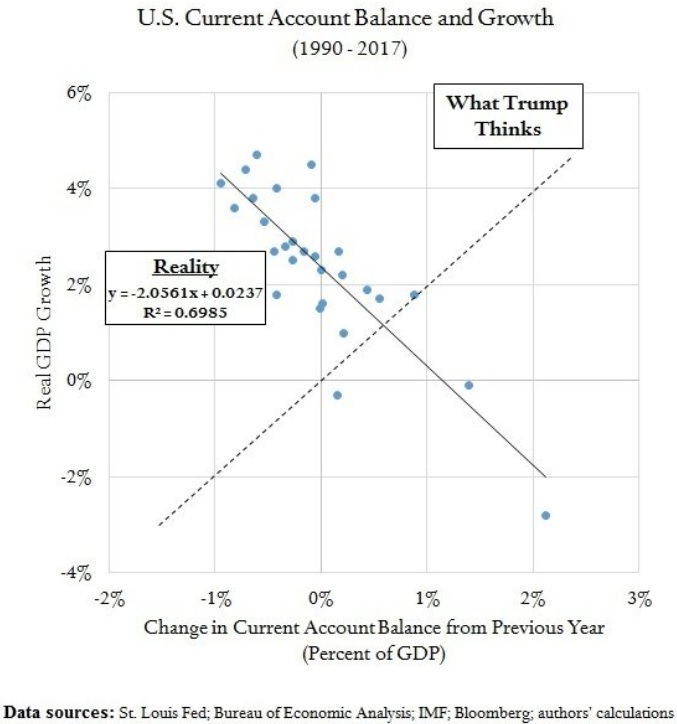 And here's the explanation, courtesy of Benn Steil and Benjamin Della Rocca.
President Trump says that America running a trade deficit means that "jobs and wealth are being given to other countries." …this statement is logically and historically false. The left-hand figure above shows that the relationship between trade deficits and growth in the United States, going back nearly 30 years, is the opposite. Rising growth tends to increase imports through higher consumption. The imports have not…
View original post 575 more words