International Liberty
The good news is that Joe Biden has not embraced many of Bernie Sanders' worst tax ideas, such as imposing a wealth tax or hiking the top income tax rate to 52 percent..
The bad news is that he nonetheless is supporting a wide range of punitive tax increases.
Increasing the top income tax rate to 39.6 percent.
Imposing a 12.4 percent payroll tax on wages above $400,000.
Increasing the double taxation of dividends and capital gains from 23.8 percent to 43.4 percent.
Hiking the corporate tax rate to 28 percent.
Increasing taxes on American companies competing in foreign markets.
The worst news is that Nancy Pelosi, et al, may wind up enacting all these tax increases and then also add some of Crazy Bernie's proposals.
This won't be good for the U.S. economy and national competitiveness.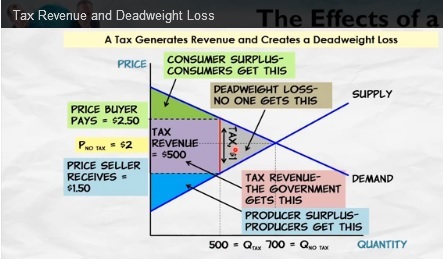 Simply stated, some people will choose to reduce their levels of…
View original post 526 more words