Adina Kutnicki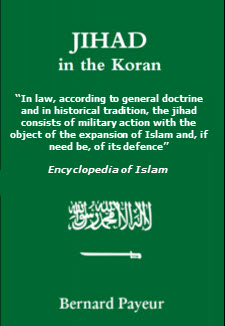 WHILE militant Jihad is exploding throughout the Islamic world, westerners are increasingly subjected to gravely perilous circumstances. Americans, Israelis, and Europeans are in their direct crosshairs. Fact-based, apologists be damned.
BUT if not for Islam's barbaric underpinnings via Sharia Law (which is derived from the Quran and the Hadith), this analysis would be moot. DOA.
IN basic terms, Sharia Law, AKA Islamic Law, is Allah's immutable "divine" lawand is contrasted with fiqh, which builds on its scholarly interpretations. Effectively, devoted Muslims, Muhammedans – who follow his teachings – must "submit to the will of Allah." Case closed.
INARGUABLY, since Muhammad was a pedophile, rapist, pilferer, sadist and a clinical psychopath, his insanity has become imprinted into the minds of followers all across the world.  
IPSO facto, since followers of Islam view the Quran as inviolate, what else but barbarism could result? A + B.
THAT…
View original post 951 more words