International Liberty
Having written more than 5000 columns over the past ten-plus years, I've learned that policy analysis doesn't "go viral."
But I got a small taste of what that would be like when I shared an image in 2016 showing that the right kind of class warfare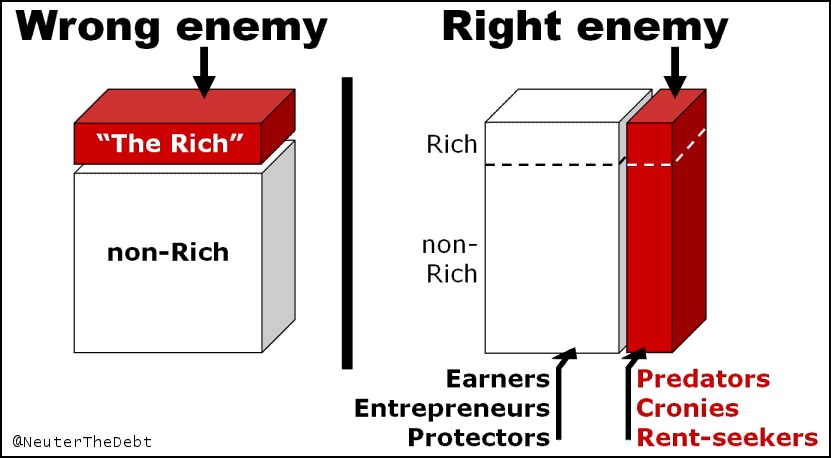 pits productive people (earners, entrepreneurs, and protectors) against looters (predators, cronies, and rent-seekers).
In other words, rich vs poor is the wrong way to divide society.
Today, I have another image that also has a very powerful message. I don't know if it will go viral, but it has a very appropriate and accurate message.
For instance, America is now dealing with a lot of controversy regarding occasional police misbehavior and sometimes-violent protests, but it's hopefully accurate to say that most cops and most protestors are good people
And the same is true for clergy and doctors, even though both groups have a few…
View original post 98 more words