International Liberty
I don't know whether I'll live 3 more years or 30 more years.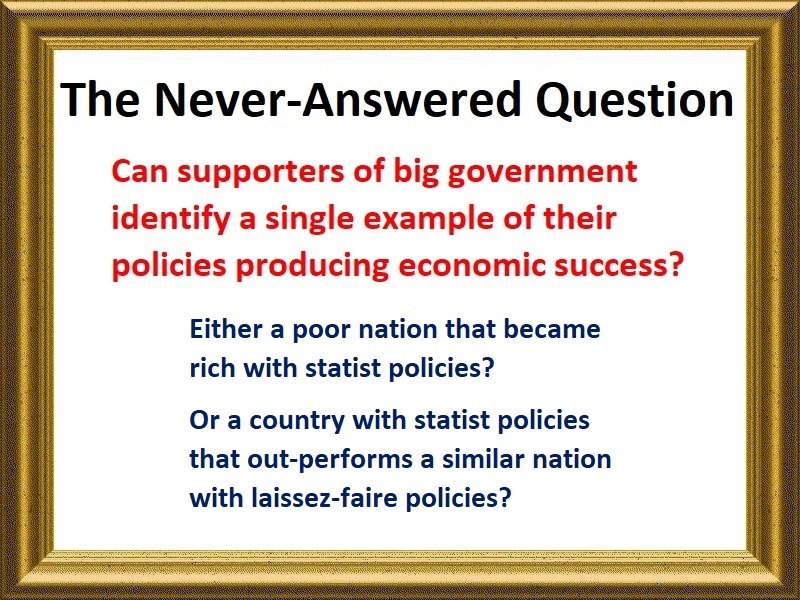 But I'm increasingly convinced that my "Never-Answered Question" will still be unanswered when I kick the bucket.
One of the reasons for my confidence is that folks on the left have remarkably shoddy arguments on economic issues.
For instance, in a column for the New York Times, Mehrsa Baradaran condemns the "neoliberal" revolution in the United States.
A law professor from the University of California, Irvine, Ms. Baradaran is unhappy that this modern version of classical liberalism resulted in more economic freedom.
…an ideological coup quietly transformed our society over the last 50 years… The roots of this intellectual takeover can be traced to a backlash against socialism… Austrian School economist Friedrich A. Hayek was perhaps the most influential leader of that movement, decrying governments who chased "the mirage of social justice." Only free…
View original post 653 more words