International Liberty
When I write about socialism, I often point out that there's a difference between how economists define it (government ownership, central planning, and price controls) and how normal people define it (lots of taxes, redistribution, and intervention).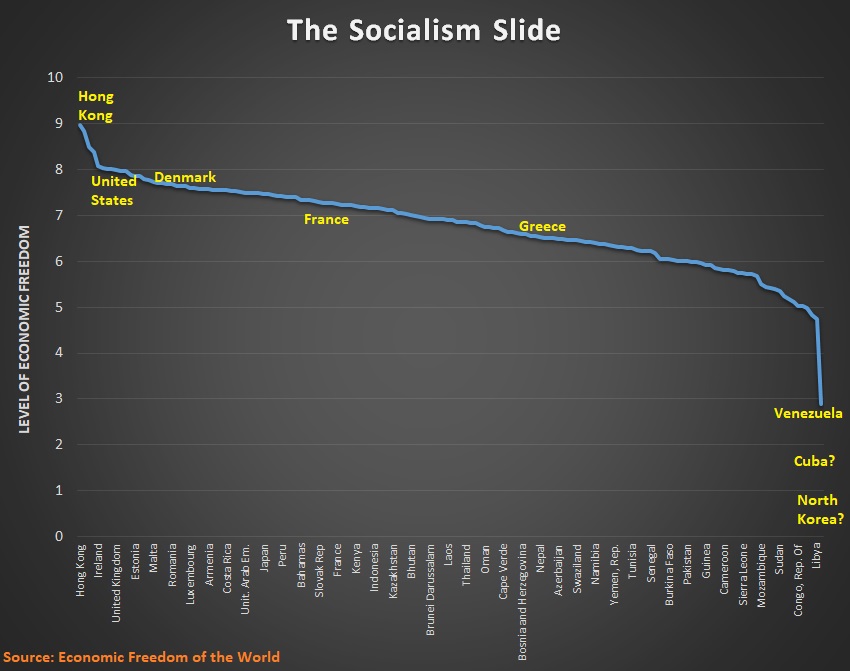 These definitions are blurry, of course, which is why I created a "socialism slide" to show how countries oftentimes are an odd mix of markets and government.
But one thing that isn't blurry is the evidence on what works. Simply stated, there is less prosperity in nations with big government compared to nations with small government.
And it doesn't matter whether socialism is the result of democracy or tyranny.
Kristian Niemietz is with the Institute of Economic Affairs in London. He explained for CapX that mixing democracy with socialism doesn't fix anything.
Mention the economic failures of the former Eastern Bloc countries, or Maoist China, or…
View original post 612 more words