International Liberty
There are many reasons to be depressed about Italy.
Bad policy is part of the problem, of course, but this chart shows that the country also is facing a demographic crisis. The blue lines show that there are now more deaths than births.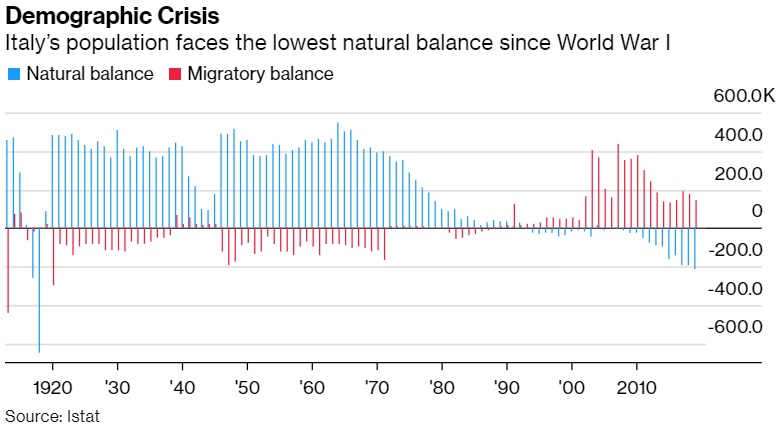 The chart comes from a Bloomberg column by Flavia Rotondi and Giovanni Salzano, and they explain some of the adverse consequences of this demographic change.
Italy isn't just in an economic slump, its population is also sagging, pushing the country into its biggest demographic crisis in more than a century. The number of people in the country fell for a fifth year in 2019, and deaths exceeded births by almost 212,000, the biggest gap since 1918. …Italy already has huge long-term economic challenges, and the population trends, if they continue, are going to make surmounting them even harder. Italy won't have enough young workers, and funding…
View original post 1,146 more words