International Liberty
My view of the U.S. economic policy often depends on whether I'm writing about absolute levels of laissez-faire or relative levels of laissez-faire.
If my column is about the former, I generally complain about excessive spending, punitive taxation, senseless red tape, easy-money monetary policy, and trade protectionism.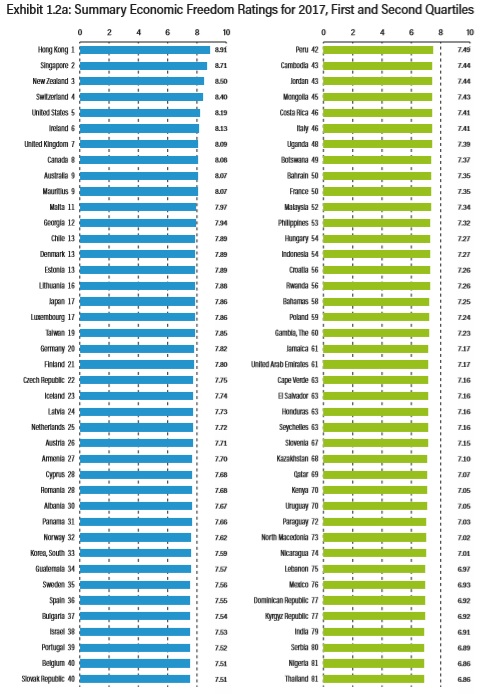 But if I'm writing about relative levels of economic liberty, I often turn into a jingoistic, pro-American flag-waver.
That because – with a few exceptions such as Singapore, Hong Kong, New Zealand, and Switzerland – the United States enjoys more economic freedom than other nations.
And because of the relationship between policy and prosperity, this means that Americans tend to have much higher living standards than their counterparts in other nations. Even when compared to people in other developed countries.
(Which is why it's so disappointing that many American politicians want to make…
View original post 730 more words