International Liberty
In early June, I pontificated about the upside-down incentives that are created when government pays people more to be idle than they could get by working.
This is a real-world concern because the crowd in Washington earlier this year approved a $600-per-week bonus for people getting unemployment benefits.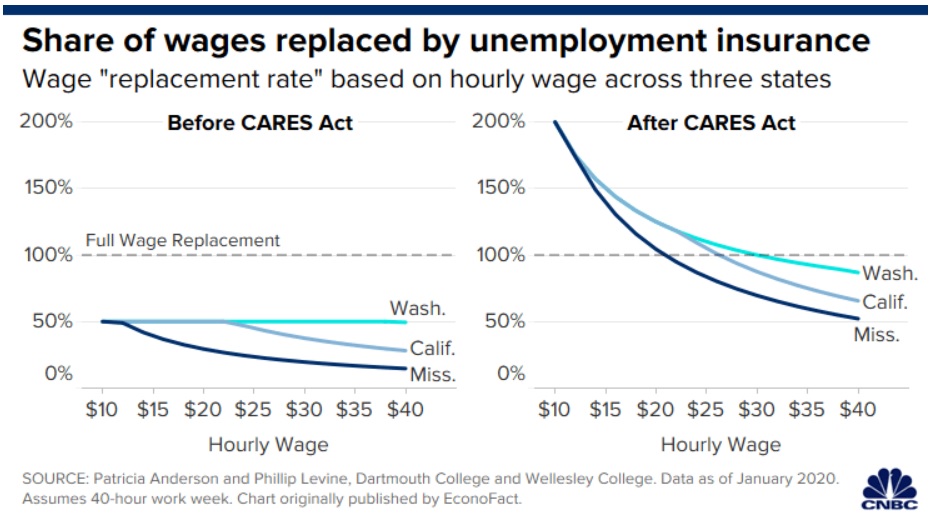 And that resulted in many people getting far more from benefits than they could get from employment. In some cases, even twice as much.
Anyhow, that bonus expired at the end of July, which has triggered a debate on whether to renew the policy.
In her Washington Postcolumn, Catherine Rampell argues that super-charged benefits don't discourage employment.
State benefits, on average, cover about 40 percent of the typical worker's lost wages…  Given the extraordinary economic crisis, federal lawmakers wanted to "top up" state benefits so that workers would get close to 100 percent of their lost wages. …So Congress passed…
View original post 595 more words