International Liberty
We did not get good policy during the economic crisis of the 1930s. Indeed, it's quite likely that bad decisions by Herbert Hoover and Franklin Roosevelt deepened and lengthened the Great Depression.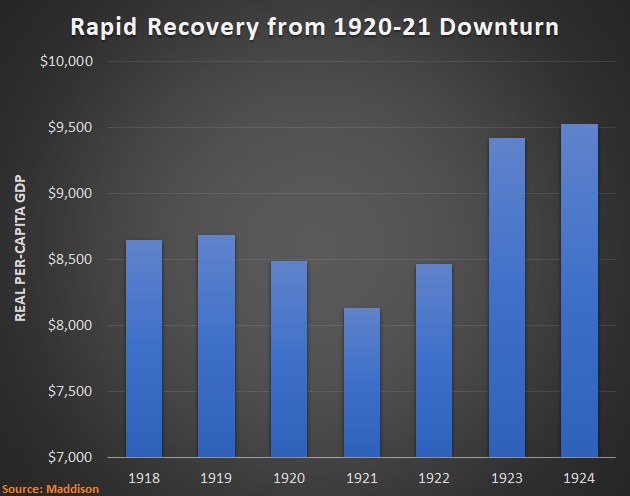 Likewise, George Bush and Barack Obama had the wrong responses (the TARP bailout and the faux stimulus) to the economic downturn of 2008-09.
But people in government don't always make mistakes. If we go back nearly 100 years ago, we find that Warren Harding oversaw a very rapid recovery from the deep recession that occurred at the end of Woodrow Wilson's disastrous presidency.
In a column for the Foundation for Economic Education, Robert Murphy has a very helpful tutorial on what happened.
…the U.S. experience during the 1920–1921 depression—one that the reader has probably never heard of—is almost a laboratory experiment …the government and Fed did the exact opposite of what the experts now recommend. We…
View original post 767 more words