Muhammad and Slavery. Where are the protesters tearing down monuments, banning books and demanding reparations? Why are Muhammad, Mosques, the Quran Islam and Moslems off the table?
Given the recent interest in assessing historical characters by
their views on slavery, it bears mentioning that Muhammad,
the prophet of Islam, owned and traded African slaves.
What Does Islam Teach About…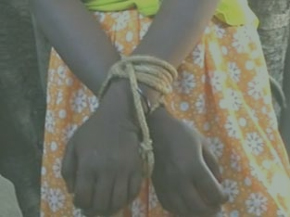 Slavery
Does Islam condone slavery? Does Islamic teaching allow Muslim men to keep women as sex slaves?
Islam neither ignores nor condemns slavery. In fact, a large part of the Sharia is dedicated to the practice.Muslims are encouraged to live in the way of Muhammad, who was a slave owner and trader. He captured slaves in battle; he had sex with his slaves; and he instructed his men to do the same. The Quran actually devotes more verses to making sure that Muslim men know they can keep women as sex slaves (4) than it does to telling them to pray five times a day (zero).
Quran
Quran (33:50) – "O Prophet! We have made lawful to thee thy wives to whom thou hast paid their dowers; and those (slaves) whom thy right hand possesses out of the prisoners of war whom Allah has assigned to thee" This is one of several personal-sounding verses "from Allah" narrated by Muhammad – in this case allowing a virtually unlimited supply of sex partners. Other Muslims are restricted to four wives, but they may also have sex with any number of slaves, following the example of their prophet.Quran (23:5-6) – "..who abstain from sex, except with those joined to them in the marriage bond, or (the captives) whom their right hands possess…" This verse permits the slave-owner to have sex with his slaves. See also Quran (70:29-30). The Quran is a small book, so if Allah used valuable space to repeat the same point four times, sex slavery must be very important to him. He was relatively reticent on matters of human compassion and love.
Quran (4:24) – "And all married women (are forbidden unto you) save those (captives) whom your right hands possess." Even sex with married slaves is permissible.
Quran (8:69) – "But (now) enjoy what ye took in war, lawful and good" A reference to war booty, of which slaves were a part. The Muslim slave master may enjoy his "catch" because (according to verse 71) "Allah gave you mastery over them."
Quran (24:32) – "And marry those among you who are single and those who are fit among your male slaves and your female slaves…" Breeding slaves based on fitness.
Quran (2:178) – "O ye who believe! Retaliation is prescribed for you in the matter of the murdered; the freeman for the freeman, and the slave for the slave, and the female for the female." The message of this verse, which prescribes the rules of retaliation for murder, is that all humans are not created equal. The human value of a slave is less than that of a free person (and a woman's worth is also distinguished from that of a man).
Quran (16:75) – "Allah sets forth the Parable (of two men: one) a slave under the dominion of another; He has no power of any sort; and (the other) a man on whom We have bestowed goodly favours from Ourselves, and he spends thereof (freely), privately and publicly: are the two equal? (By no means;) praise be to Allah.' Yet another confirmation that the slave is is not equal to the master. In this case, it is plain that the slave owes his status to Allah's will. (According to 16:71, the owner should be careful about insulting Allah by bestowing Allah's gifts on slaves – those whom the god of Islam has not favored).
Hadith and Sira