International Liberty
Compared to most of the world, Japan is a rich country. But it's important to understand that Japan became rich when the burden of government was very small and there was no welfare state.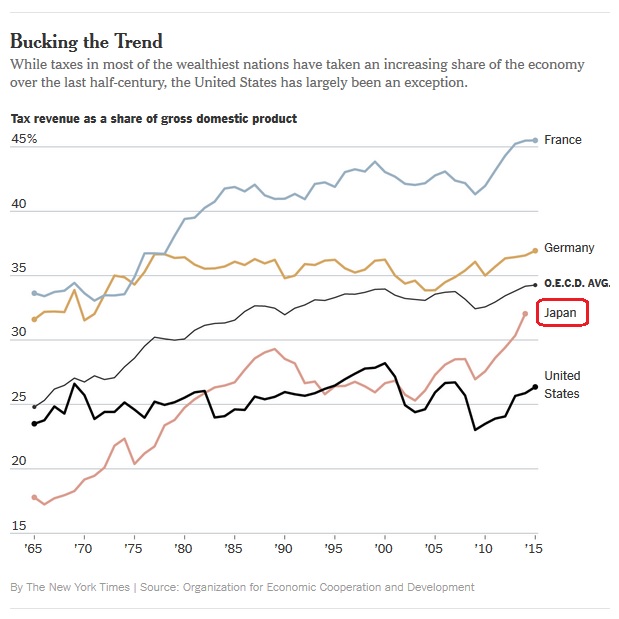 Indeed, as recently as 1970, Japan's fiscal policy was rated by Economic Freedom of the World as being better than what exists today in Hong Kong.
Unfortunately, the country has since moved in the wrong direction. Back in 2016, I shared the "most depressing chart about Japan" because it showed that the overall tax burden doubled in just 45 years.
As you might expect, that rising tax burden was accompanied by a rising burden of government spending (fueled in part by enactment of a value-added tax).
And that has not been a good combination for the Japanese economy, as Douglas Carr explains in an article for National Review.
From 1993 to…
View original post 481 more words