This Day in History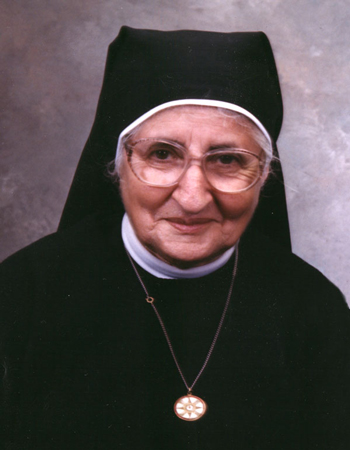 On This Day…
Aug 15, 2002: Baghdad, Iraq
Holy Warriors behead an elderly nun at a monastery:
1 Killed
AINA Editorial
Assyrian Nun Savagely Murdered in Baghdad
Posted 2002-08-31 16:00 GMT
(AINA) — On August 15, 2002 three armed assailants entered the Sacred Heart of Jesus Monastery in Baghdad Iraq and found a solitary Assyrian nun preparing to quietly retire to her room. Seventy-one year old Sister Cecilia Moshi Hanna was brutally attacked by the dagger wielding assailants and repeatedly stabbed to death. Sr. Cecilia's neck was slit and her head severed from her body.
According to an August 24 press release by an Iraqi-based women's organization, the Assyrian Women's Union, Sr. Cecilia had belonged to the Order of the Sacred Heart of Jesus and had devoted her life to ministering to the poor and ill. Earlier on the evening of the attack, Sr. Cecilia had been at her family home in Baghdad until 9 p.m. Sr. Cecilia's family had suggested that she stay at the family home rather than venture out into the night. However, Sr. Cecilia insisted on returning to the convent so as not to leave it unattended. Ordinarily, three nuns would have resided in the convent, but on that night none of the others were present.
It is widely believed that the three assailants had broken into the convent with the intention of murdering all three nuns normally living there. When only Sr. Cecilia was found, all three attackers apparently turned their assault upon the defenseless seventy-one year old woman. Sr. Cecilia succumbed to the flurry of knife stabbings, alone, in her room. On the following day, normally a special day of retreat for nuns throughout Iraq, Sr. Cecilia's fellow nuns gathered for their annual event. Noting Sr. Cecilia's atypical absence, the nuns searched only to discover Sr. Cecilia's blood soaked and beheaded corpse lying in her room.
The very nature of the slitting and beheading is believed to be a prototypical signature of Islamic extremist putting of "infidels" to the sword. By killing Sr. Cecilia the day before a nationwide Christian spiritual retreat, the killers apparently hoped to maximally terrorize and horrify the Iraqi Christian community. AINA read more