International Liberty
From an economic perspective, socialism and communism are the same. They're both based on government ownership, central planning, and price controls.
From a political perspective, however, there's a difference. Communism is an authoritarian form of government, while socialism can be the outcome of the democratic process.
From a humor perspective, it's easy (and fun) to mock the economic failure of both socialism and communism, but the jokes targeting the latter often include satire about oppression.
And you'll see some of that in today's column, which contains new examples of humor about communism. For instance, here's a comparison of theory and reality (just like the last image of this column).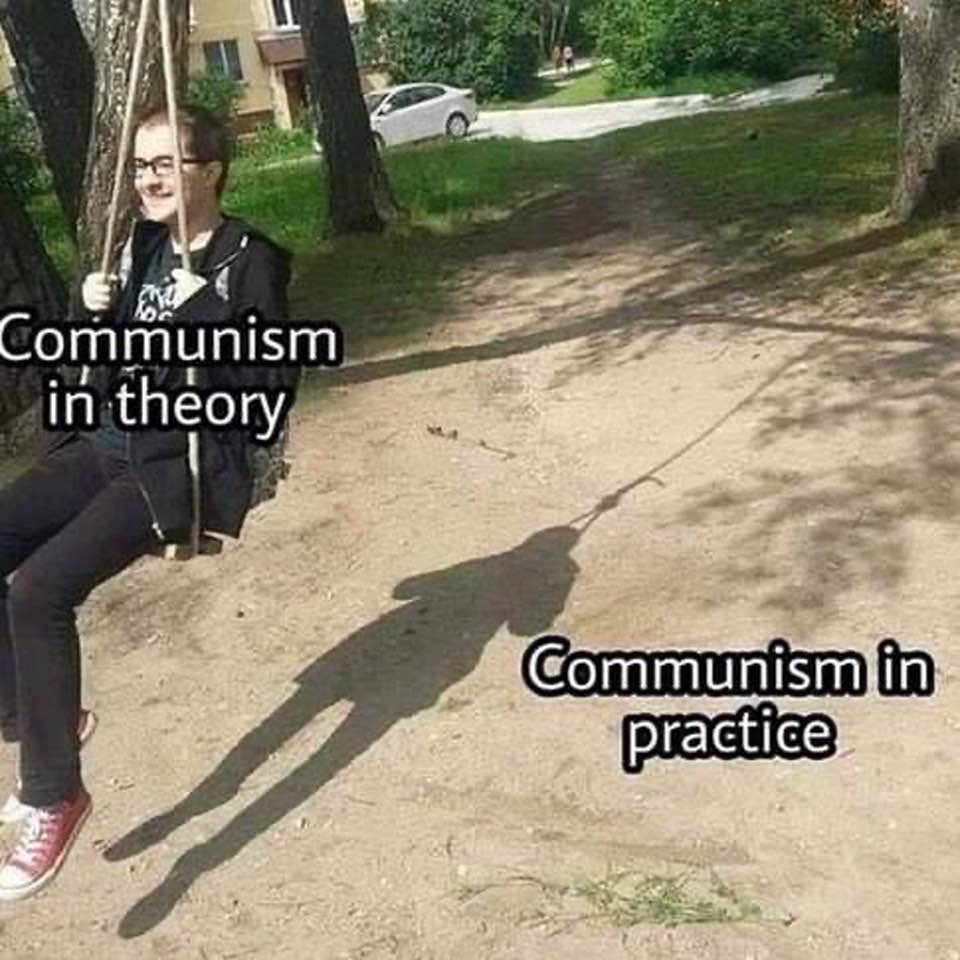 But communists don't always murder people.
Sometimes, as you can see in this next example, they starve people (also the point made by this brutal tweet, and also the last two images in this post
View original post 111 more words