International Liberty
In 2018, I shared a video from Professor Russ Roberts (a.k.a., @econtalker) on the economic status of the middle class, followed by a video last year on whether the rich are the only ones earning more income.
Today, we'll look at his video on household income and mobility.
All of his videos are models of clarity, but nonetheless they require close attention because they are filled with so much useful information.
You'll learn that some people manipulate numbers to paint a grim picture about economic mobility in America. But when you do honest apples-to-apples comparisons,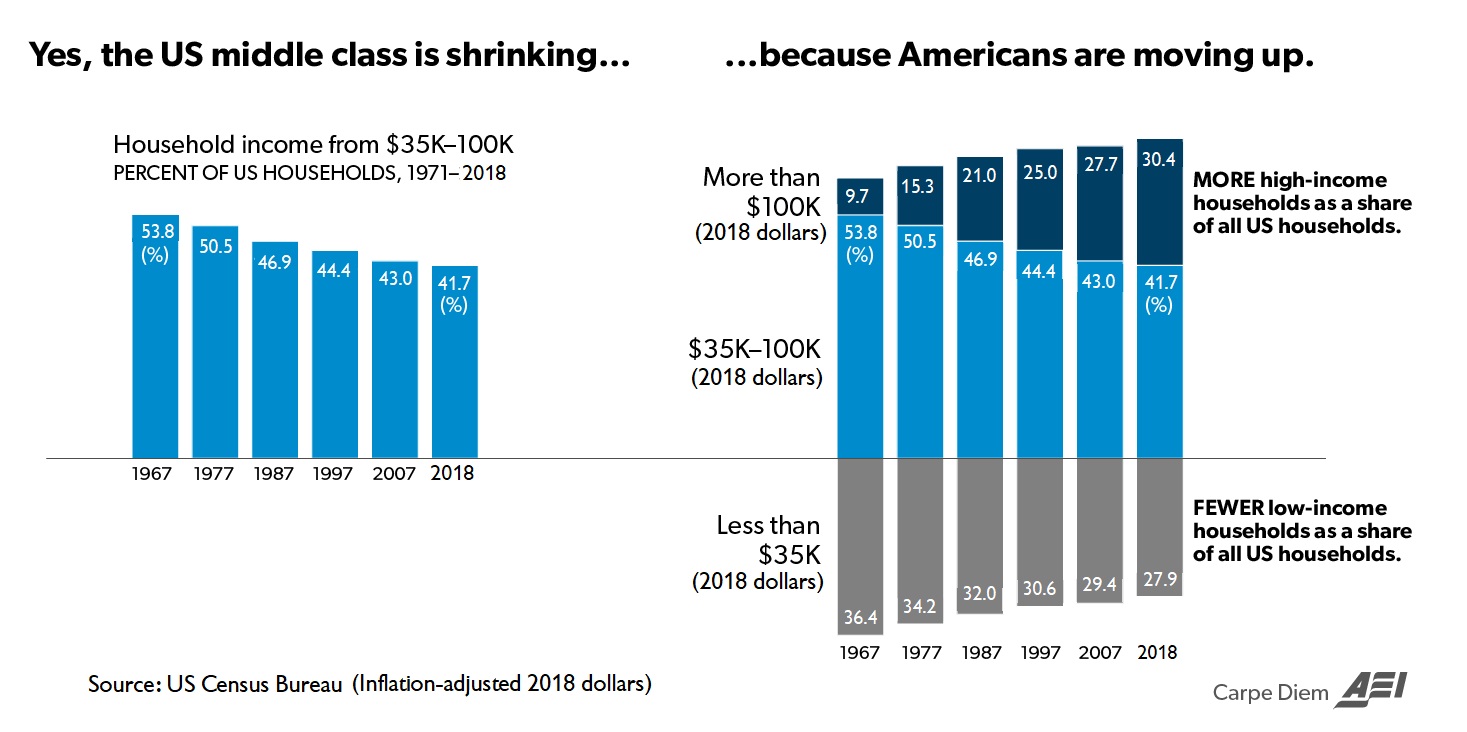 you'll see that capitalism is capable of delivering big benefits to ordinary people so long as it has enough breathing room to function.
In other words, we're getting richer – as I wrote last year.
And, as I pointed out in an interview on CNBC, we should care about growth and opportunity instead of…
View original post 558 more words