International Liberty
Way before we had a pandemic, I wasn't a fan of the government school monopoly.
To paraphrase Winston Churchill, never have so many taxpayers paid so much money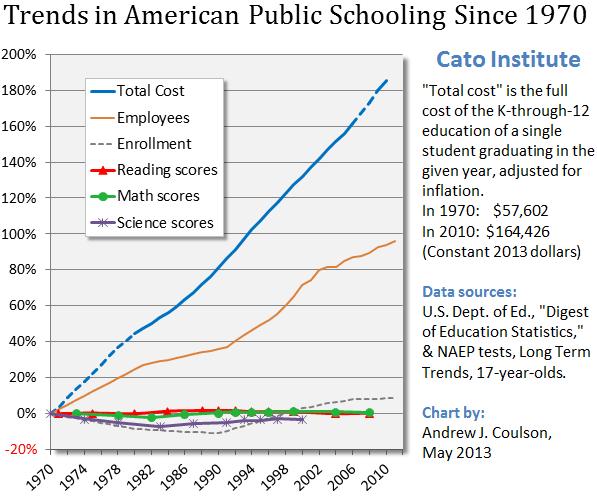 into a system that produced such mediocre results for so many people.
Now that we have a pandemic, the argument against government-run schools is even stronger. Simply stated the government monopoly is too politicized and too inflexible – and that means the the gap between government schools and private schools (and homeschooling) will be larger than ever.
Today, I want to show how the system is driven by bad ideology and bad incentives.
Let's look at a recent announcement from the government schools where I live in Fairfax, VA. The bureaucrats don't like when parents utilize private tutors because they would rather have all students fall behind than have some succeed.
Across the country, many parents are joining together…
View original post 546 more words