International Liberty
When I wrote yesterday that Trump's overall rating on economic policy was "bad," a few people wrote to complain.
I did acknowledge in the column that it may be too soon to give the current president a grade, but it's not looking good. He not only has a bad record on big issues such as spending and trade, but he also is prone to cronyist policies in other areas.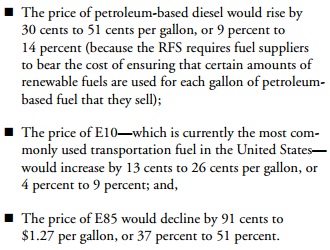 Such as goodies for the coal industry.
Such as goodies for the housing lobby.
And goodies for corn growers, which is the topic of today's column.
But we're not going to look at traditional agriculture subsidies (which are awful in their own right). Instead we're going to focus on government handouts that bribe corn growers and others into turning crops into fuel.
This is a policy that's bad for taxpayers, bad for consumers, bad for the environment…
View original post 746 more words