Jim Campbell's
By Jim Campbell
August 22nd, 2020
When an individual with no understanding of basic economic principles begins shooting hes or her mouth off the just show how ignorant they are.
What's the insurance company going to do?
Raise premium costs to those who are already insured.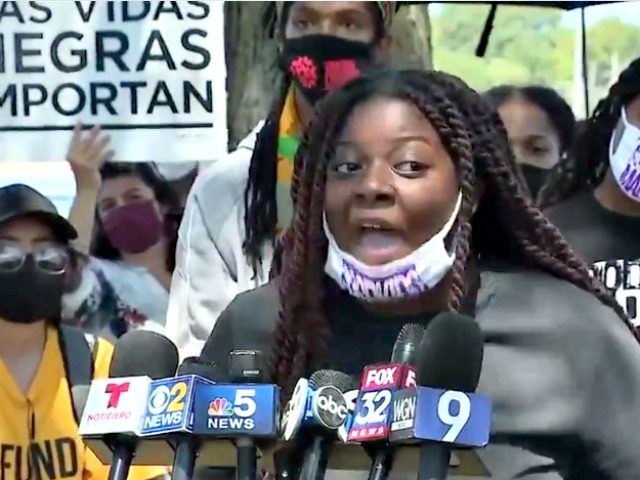 It's doubtful the woman above has ever had anything to insure!
Breitbart.com
August, 22 2020
An activist accused people upset over the recent looting in downtown Chicago of being upset about the wrong thing during a recent press conference.
"People are worried about looting and there are literal lives being taken away?
There are people who are dying and y'all are mad about looting Mag Mile?
Get over it!" Alycia Moaton said at the event hosted by the group GoodKids MadCity.
THE END