International Liberty
With the election less than two months away, there's a lot of discussion and debate about Trump's performance.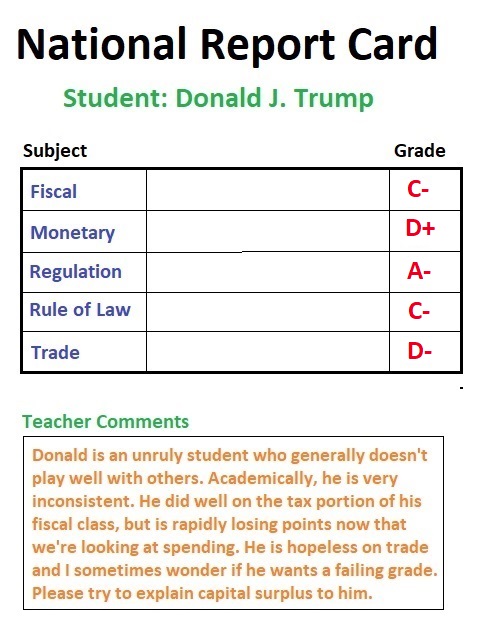 I put together a report card last year showing that his economic policies have been a mixed bag, with good grades on tax and regulation, but bad grades on trade and spending.
Today, let's focus specifically on fiscal issues and try to identify the best and worst changes that have occurred during his presidency.
Let's start with the good news.
For what it's worth, I'm somewhat conflicted between two different provisions of the 2017 tax reform.
I'm a huge fan of the cap on the state and local tax deduction. For years, I had been arguing that it was very foolish for the federal tax system to subsidize high-tax states.
So I was delighted that the 2017 law restricted this subsidy (and I'm further delighted that we're already…
View original post 528 more words