International Liberty
The latest edition of Economic Freedom of the World has been released by the Fraser Institute. The good news is that the United States is in the top 10 (we dropped as low as #18 during Obama's first term).
The bad news is that Australia jumped in front of the United States, so America is now #6 instead of #5 like last year.
Here are the 20 jurisdictions in the world with the highest levels of economic liberty.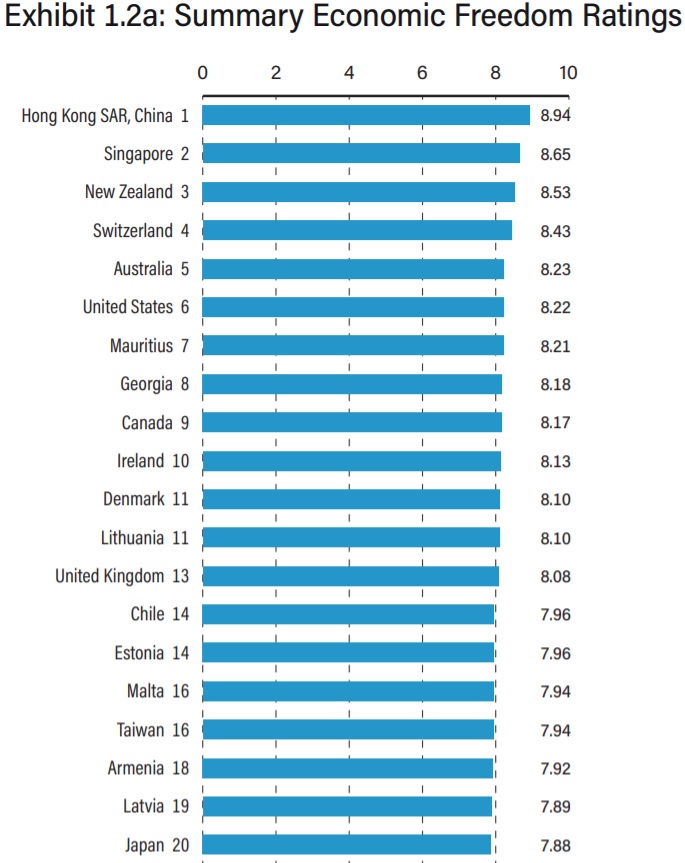 Here are some of the highlights from the report.
Hong Kong and Singapore, as usual, occupy the top two positions. The next highest scoring nations are New Zealand, Switzerland, United States, Australia, Mauritius, Georgia, Canada, and Ireland. The rankings of some other major countries are Japan (20th), Germany (21st), Italy (51st), France (58th), Mexico (68th), Russia (89th), India (105th), Brazil (105th), and China (124th). The 10 lowest-rated countries are: Central African…
View original post 388 more words