International Liberty
Back in 2017, I shared this video explaining why capitalism is unquestionably the best way to help poor people.
I'm recycling the video today because it's a great introduction for a discussion about how best to help poor people.
As part of my Eighth Theorem of Government,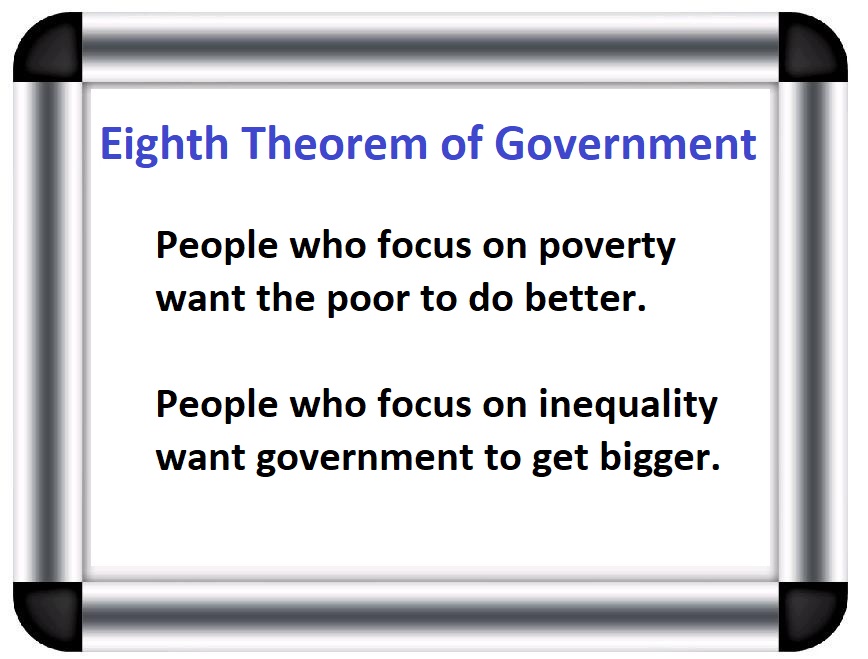 I made the point that it's wrong to fixate on inequality. Instead, the goal should be poverty reduction.
And the best way to help the poor, as I noted when criticizing Pope Francis' support for statism in a BBC interview, is free markets and limited government.
Now we have additional evidence for this approach thanks to a new study from the Hoover Institution.
Authored by Ed Lazear, former Chairman of the Council of Economic Advisors, it uses hard data from Economic Freedom of the World and the Index of Economic Freedom to see how poor people do in capitalist nations…
View original post 884 more words