International Liberty
Regular readers know that I give Trump mixed grades on economic policy.
He gets good marks on issues such as taxes and regulation, but bad marks in other areas, most notably spending and trade.
Which is why I've sometimes asserted that there has been only a small improvement in the economy's performance under Trump compared to Obama.
But I may have to revisit that viewpoint. The Census Bureau released its annual report yesterday on Income and Poverty in the United States. The numbers for 2019 were spectacularly good, with the White House taking a big victory lap.
Here are the three charts that merit special attention.
First, we have the numbers on inflation-adjusted median household income. You can see big jumps for all demographic groups.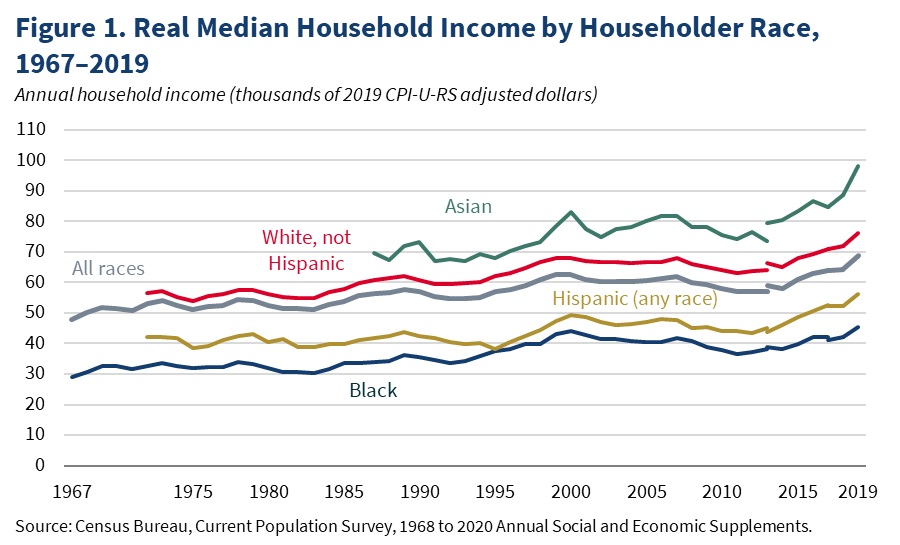 Next, here's a look at whether Americans are getting richer or poorer over time.
As you can from this chart, an…
View original post 328 more words