International Liberty
Some of my right-wing friends complain about "judicial activism," which seems to mean that they want courts to defer to other branches of government.
Since I'm opposed to majoritarianism and because I want courts to defend and protect all parts of the Constitution, I put together this visual to illustrate why I think they've picked the wrong goal.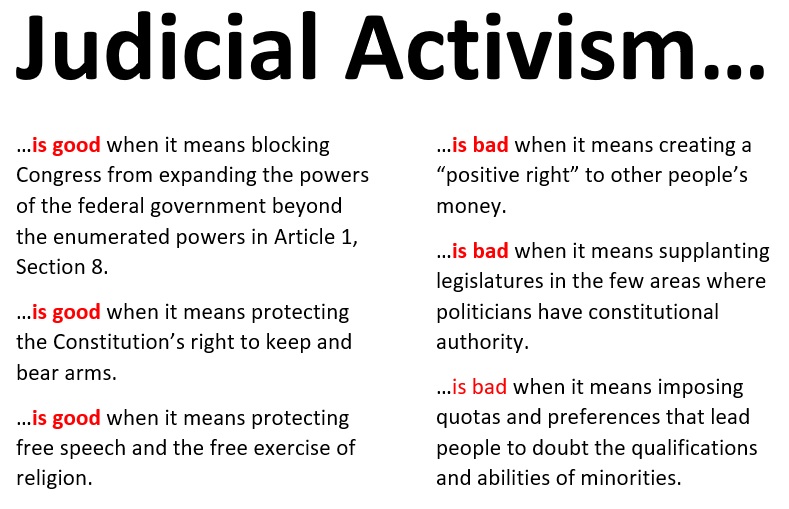 This handful of examples is designed to make clear that "activism" is sometimes appropriate.
But not always, which is why constitutionalism should be the right goal.
In a column for Reason, Damon Root gives a good example of what this means.
In 1938 the Supreme Court concocted a bifurcated approach to judicial review that treats some constitutional rights as more equal than others. If a law or regulation infringes on a right that the Court has deemed fundamental (such as freedom of speech or the right to vote), the Court said…
View original post 705 more words