International Liberty
When I write about regulation, I mostly focus on cost-benefit analysis.
Simply stated, red tape makes it more expensive for people and businesses to do things,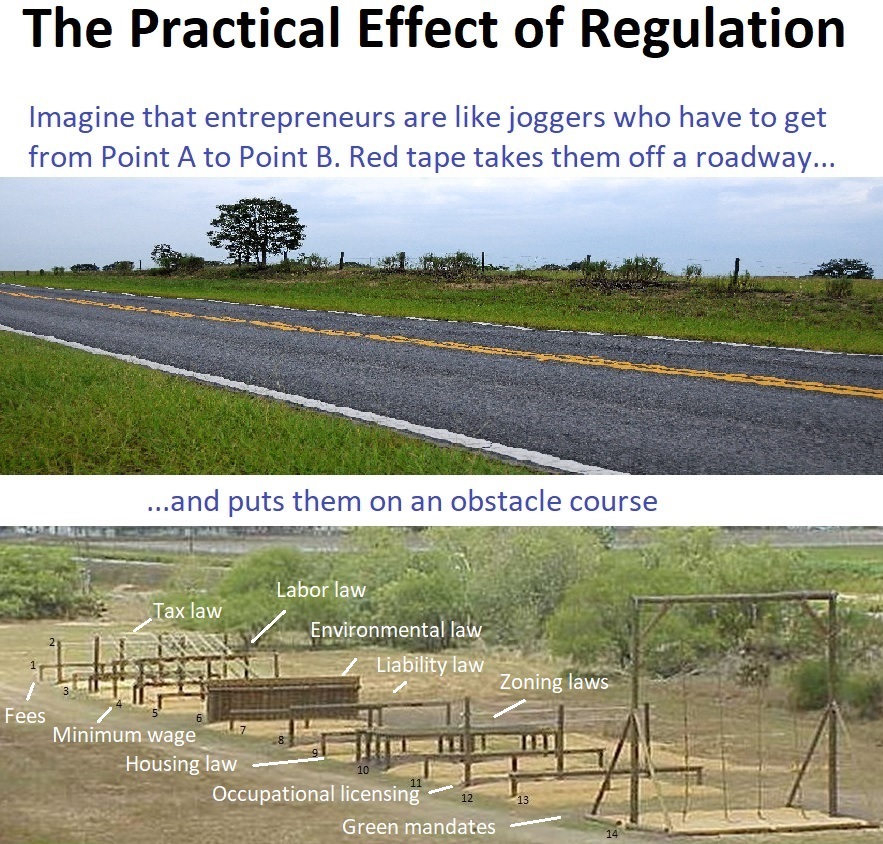 much as adding obstacles makes it more difficult for someone to get from Point A to Point B.
So a relevant question is whether proposed regulations generate enough benefits to justify the added expense (I'm generally skeptical, but those are empirical matters).
But there's another question we should ask, which is why governments create new rules and red tape in the first place?
Those are all plausible explanations.
But one thing that never occurred to me is that we may get more regulation if we live in a state or nation with lots of people.
That's…
View original post 805 more words