International Liberty
According to the Fraser Institute's calculations of overall economic freedom, Delaware apparently has the worst politicians and New Hampshire has the best ones.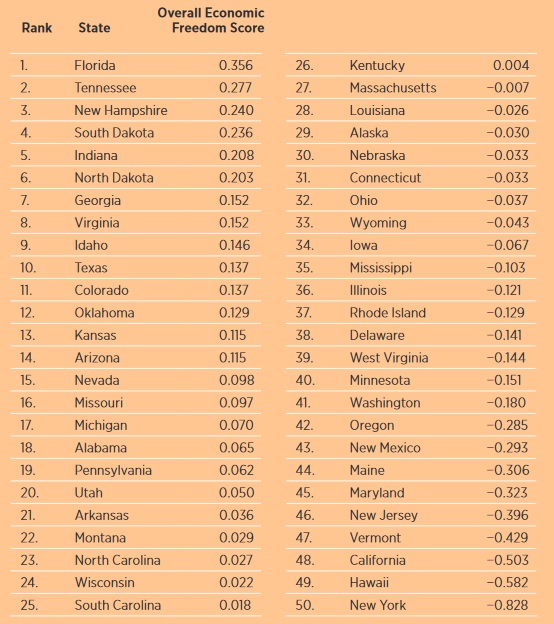 According to comprehensive estimates of economic liberty in Freedom in the 50 States, New York's politicians seem to be the worst and Florida's are the best.
But what if we focus just on fiscal policy?
Earlier this year, I wrote three columns that illustrated different ways – income taxes, sales taxes, and government spending burden – of measuring the quality of state fiscal policy.
Today, let's look at a comprehensive assessment of the nation's governors, courtesy of Chris Edwards. Here's his core methodology.
…this year's 15th biennial fiscal report card on the governors…examines state budget actions since 2018. It uses statistical data to grade the governors on their tax and spending records—governors who have restrained taxes and spending receive higher grades, while those…
View original post 414 more words