International Liberty
Writing about the failed government education monopoly back in 2013, I paraphrased Winston Churchill and observed that, "never has so much been spent so recklessly with such meager results."
This more-recent data from Mark Perry shows that inflation-adjusted spending has ballooned in recent decades, driven in part by teacher expenses but even more so by the cost of bureaucrats.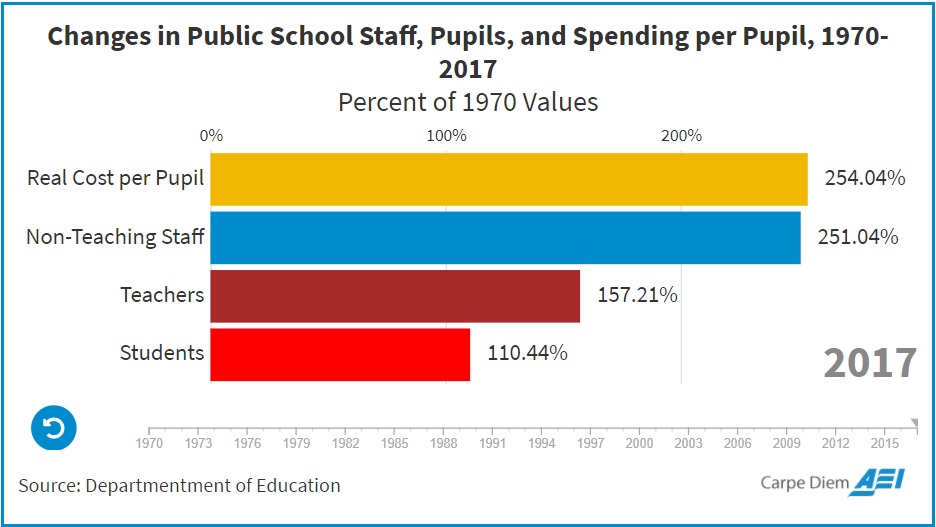 Robby Soave recently wrote about the hypocrisy of one of those non-teaching bureaucrats.
In a must-read article for Reason, he notes that the lavishly compensated superintendent of government schools in a suburb of Washington, DC, has decided that one of his kids will get a better education at a private school.
Alexandria City Public Schools (ACPS) Superintendent Gregory Hutchings has always been proud to call himself a parent of two children who attend public school. …But now, Hutchings has pulled one of his kids from ACPS—which remains all-virtual, to…
View original post 446 more words