International Liberty
In my lifetime, perhaps the greatest moment for human liberty took place 31 years ago when the corrupt socialist dictatorship of East Germany lost the will and ability to maintain the Berlin Wall.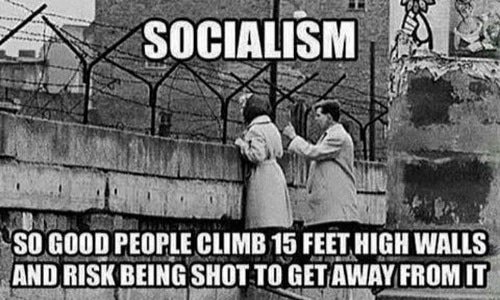 Almost overnight, there was hope for the long-suffering people of the so-called German Democratic Republic.
In a spontaneous celebration that still brings tears to my eyes, they joined together with the free people of West Germany to tear down the ugly symbol of Marxist tyranny and oppression.
Even better, the fall of the Berlin Wall was a precursor to the total collapse of the Soviet Empire, thus liberating hundreds of millions of people from the horrific brutality of communism.
But not everybody is happy that the communism wound up on the ash heap of history. In a column for Jacobin, Loren Balhorn wistfully remembers East Germany's Stalinst regime.
On October 3, 1990, the German Democratic…
View original post 728 more words