International Liberty
China is a success if you consider how economic freedom increased after Mao's death and hundreds of millions of people were lifted out of unimaginable poverty. But I explain in this interview that China is also a failure because the reforms were too limited and the country may now be drifting in the wrong direction.
All you really need to know is that China only ranks #124 in the Fraser Institute's Economic Freedom of the World. To be sure its score is much higher than it was back in the 1970s,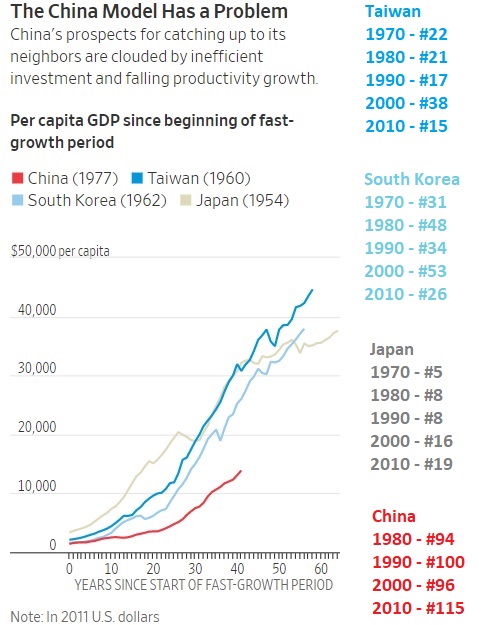 but it's still way behind even nations such as Greece.
And China is paying a price for excessive government. This chart shows data on economic freedom and economic prosperity for Taiwan, South Korea, Japan, and China – and you can see how China's growth isn't so impressive when compared to the more market-oriented nations of East…
View original post 1,316 more words