International Liberty
I began yesterday's column with a short clip of me explaining why we should focus on reducing poverty, not reducing inequality.
Here's a more thorough discussion of the same topic.
The video makes three central points, all of which are very sound.
The economy is not a fixed pie, the rest of us don't become poor when someone else becomes rich.
In a free society, there will be unequal outcomes because we have all make different choices in life.
Fixating on the irrelevant issue of inequality distracts from addressing the real problem of poverty.
I want to focus on #3 because it's very distressing that some folks on the left are more interested in hurting the rich rather than helping the poor.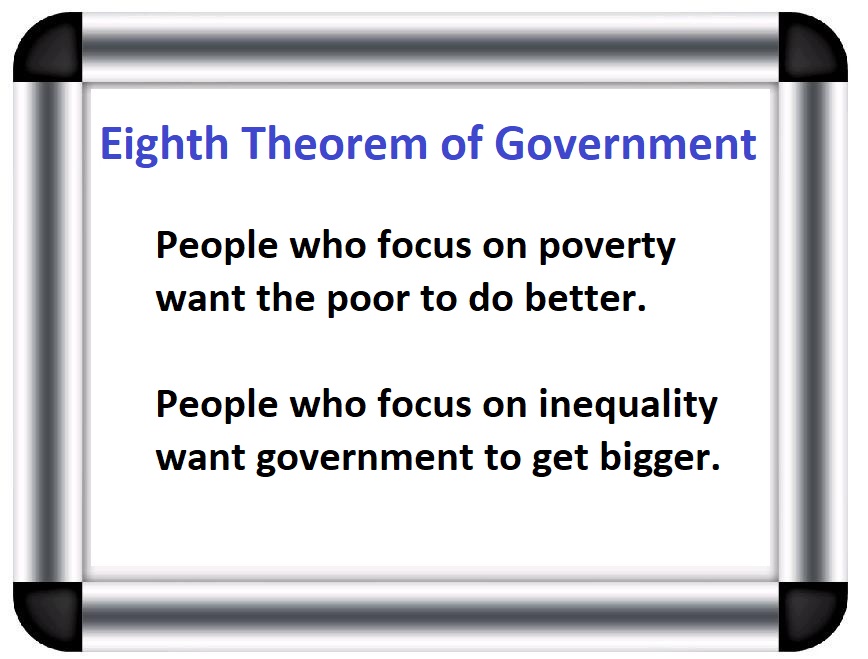 Indeed, some of them are so motivated by spite that they even advocate for policies that will hurt poor people so long as rich people are hurt…
View original post 530 more words