International Liberty
Because of changing demographics and poorly designed entitlement programs, the burden of government spending in the United States (in the absence of genuine reform) is going to increase dramatically over the next few decades.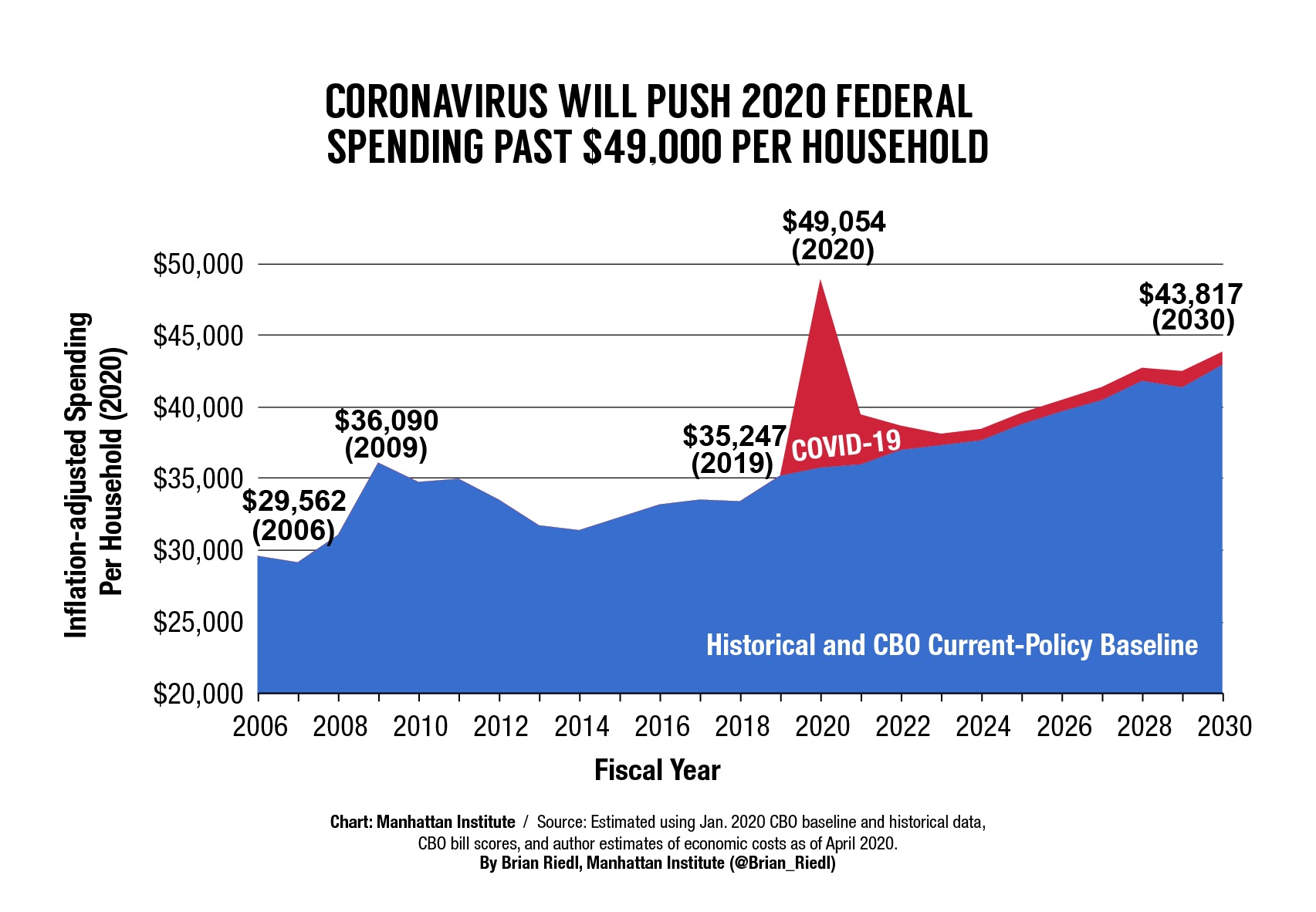 That bad outlook will get even worse thanks to all the coronavirus-related spending from Washington.
This is bad news for America since more of the economy's output will be consumed by government, leaving fewer resources for the private sector. And that problem would exist even if all the spending was magically offset by trillions of dollars of unexpected tax revenue.
Many people, however, think the nation's future fiscal problem is that politicians will borrow to finance  that new spending. I think that's a mistaken view, since it focuses on a symptom (red ink) rather than the underlying disease (excessive spending).
But regardless of one's views on that issue, fiscal policy is on an…
View original post 1,890 more words